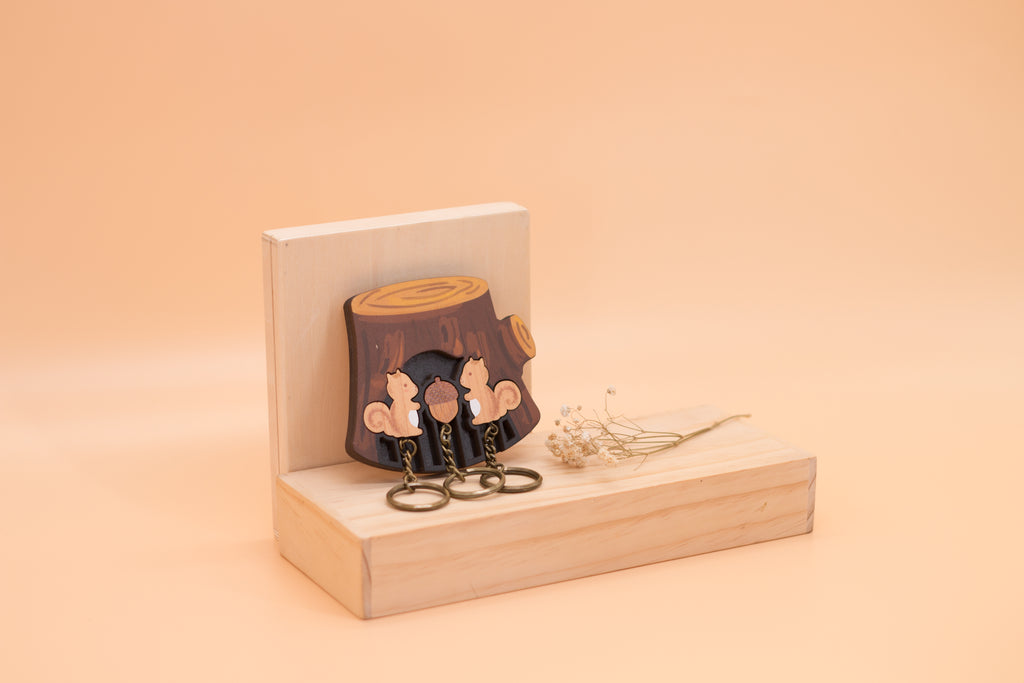 M2M Creative
Key House #Squirrel
Product Description
≣ PRODUCT STORY |
- The design is Taiwanese traditional craft that inlays two different wood materials together. Not only does it merge traditional woodworking mastery, but apply the latest design techniques. The whole design is purely machined by laser cutter. Through these processes, the outcome is just exquisite. 

- The wooden KEY HOUSE can be secured right by your door, so you can hang up your keys with the key ring as soon as you get home. You'll never have to worry about losing your keys then. Furthermore, the key ring will be a constant reminder that there is somewhere in this vast world you can call HOME.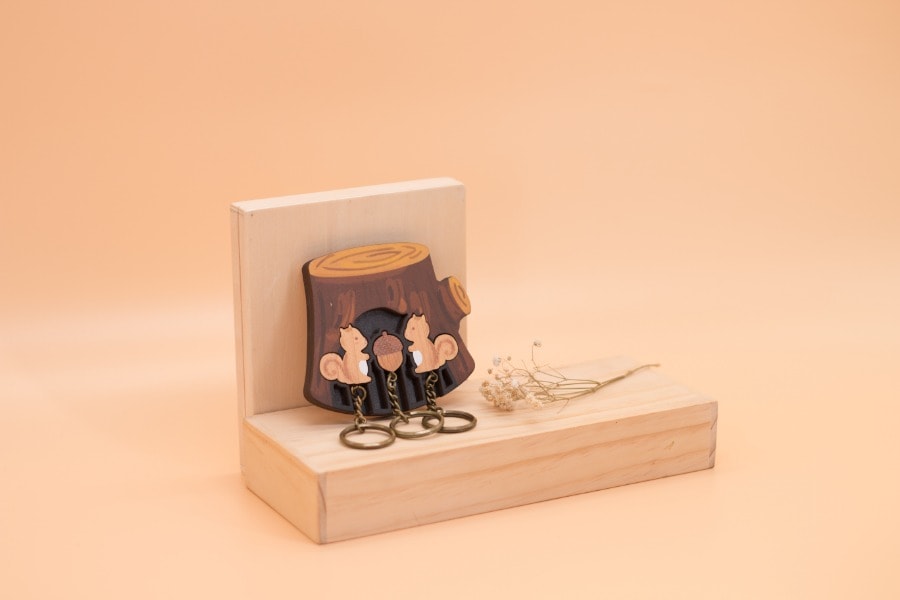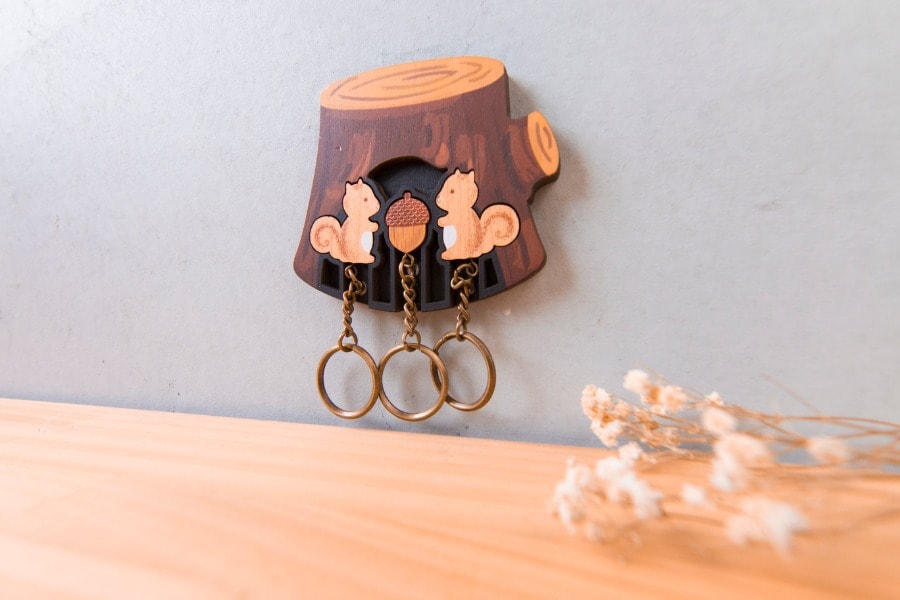 ≣ KEY HOUSE Notes | 
- The product is made of solid wood, so each piece will be unique in shade and grain due to differences in the trees' environment during growth.
- The product has been coated in three layers of waterproofing paint. You don't have to worry about it getting wet in the rain, but it would be better to dry it off.
- Reminder: Please avoid placing the Key House in an excessively lit or overly humid location.
≣ Specifications of the Product |
1. Package Size:11cm⨉16cm⨉1.5cm
2. Product quality:Wood⨉ Yama-zukura ⨉ BIRCH ⨉ Metal
3. Manufacturing origin:DESIGN & MADE form TAIWAN

≣ HOW FIXED | 3M adhesive included(2kg)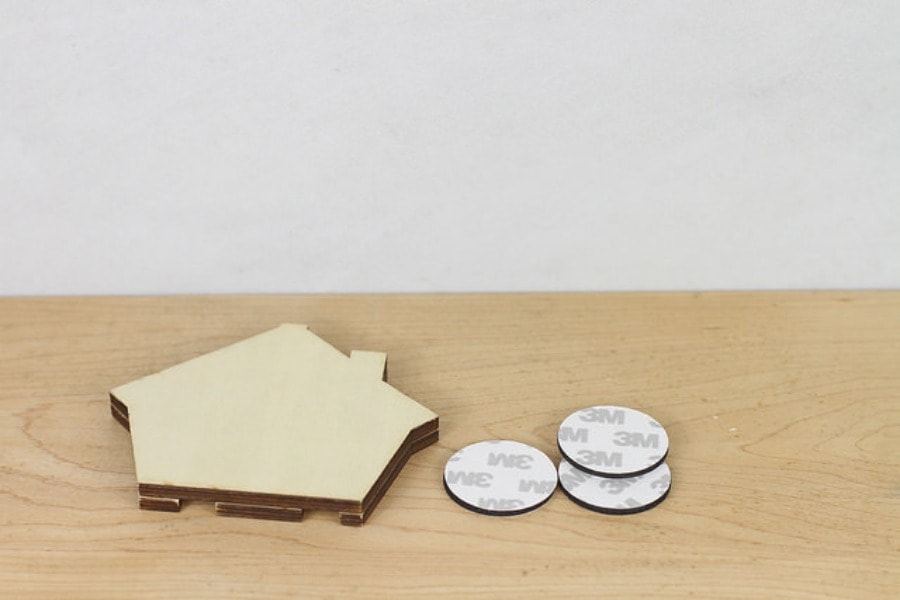 ≣ Product Package | Designated package for KEY HOUSE
≣ DAZZY LIFE |
Simple is beautiful.


---
More from this collection